SEO Case Study | Fullerton Neurology & Headache center
Dr Jack H. Florin is an experienced neurologist in California. He has operated in Orange County for more than twenty five years and is now established as one of the most sought after specialists. Recognizing that the traditional medical referral channels were being bypassed as more and more prospective patients turn to the internet as their initial source of information regarding medical conditions, Dr Florin brought in Xentina to assist with raising his online profile to match, and indeed exceed, his professional standing in the broader community.
SEO Challenge
To provide an ORGANIC SEO Program that would raise the Fullerton Neurology & Headache Center website to Page 1 of the Search Engine Results Pages for neurologist in Orange County related searches, competing with the major neurology centers such as UC Irvine Heath and OC Neurology.
Focus keywords
Neurologist in Orange County | Neurology Center in Orange County
Key Outcomes
200% increase in practice revenue
#1 Page on Google out of 300.000+ results
90% of new Patients start referral via website
Testimonial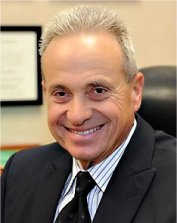 Xentina, in my opinion, is the best corporate digital agency in Orange County. Prior to Xentina, I was charged excessively by another company and after discovering their services, found out that Xentina not only offers a more competitive and fair price, they offer a even more valuable asset...excellent customer service. Xentina has NEVER failed to be patient with me and to go beyond what was required to help improve my online business presence.

Jack H. Florin, MD